Freedom - it's in our DNA
Unlike other portals, there is no shareholding from any real estate group, media company or financial institution that distracts us from our goal to bring more value to everyone involved in the real estate transaction (and not just shareholders who demand growth & profits). This allows us to be more transparent in everything we do, and focus on our clients.
Since 2003
we've promoted transparency in the real estate industry with our small but agile team. Running a lean, bootstrap company has also allowed us to understand our clients better, most whom are running their own businesses too.
You may notice that we take quite a minimalist approach to our website and
all our other real estate products
. Simplifying and focusing on what matters for everyone in the property value chain is embeded in our DNA.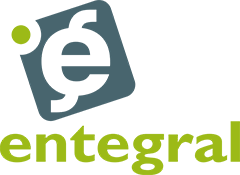 A forward thinking company
The MyProperty portal is run by
Entegral
, who's been driving real estate innovation since 2004. We find joy in creating beautiful real estate products and providing awesome customer service, all while maintaining a good work life balance with our unique remote work model. With a diverse team of highly experienced employees in multiple countries, we focus on delivery and finding solutions to the seemingly impossible problems. We are not afraid to challenge the status quo!