New World Wealth recently published the Africa Wealth Report 2023, revealing that South Africa is still home to over twice as many high-net-worth individuals as any other African country.
According to the report South Africa is home to 37 800 millionaires each with wealth of USD 1 million or more, 98 centri-millionaires each boasting with wealth of USD 100 million or more, and five billionaires each with wealth of USD 1 billion or more.
The wealthiest cities are topped by Johannesburg, with 14 600 millionaires, 30 centi-millionaires, and two billionaires. It is worth noting that over the last decade, Johannesburg has seen negative millionaire growth, falling 40% since 2012.
Hyde Park, Sandhurst, and Westcliff are among Johannesburg's most exclusive suburbs. There are also numerous lifestyle estates on the outskirts of the city that are tailored to the super-wealthy, including Dainfern, Steyn City, and Waterfall Equestrian Estate.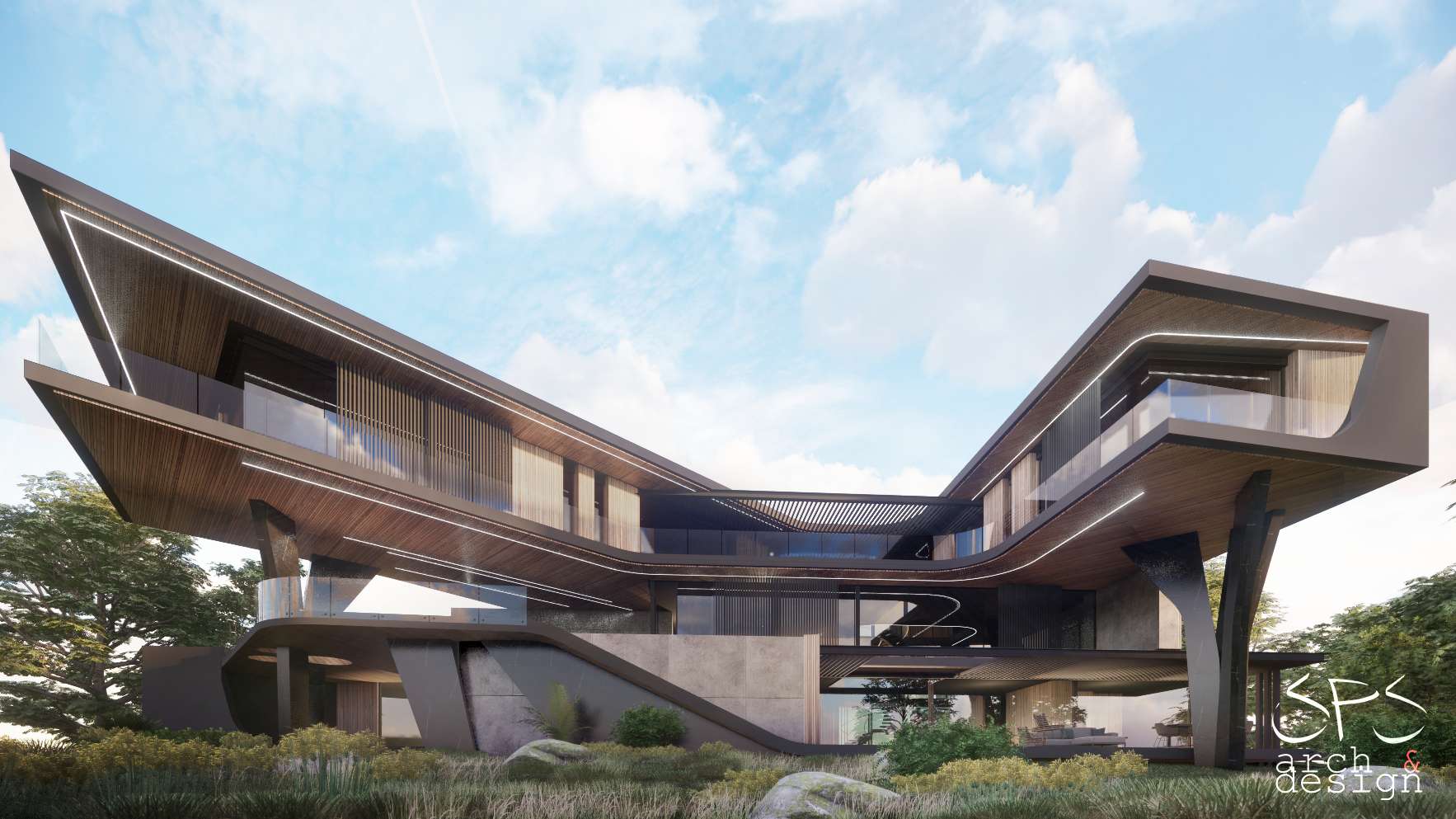 5 bedroom house for sale in Steyn City | R38,000,000 | Click here for the full listing details
The Whale Coast, a coastal area between Cape Town and the Garden Route, and includes the wealth hotspot of Hermanus, has become the fastest growing area for high-net-worth individuals.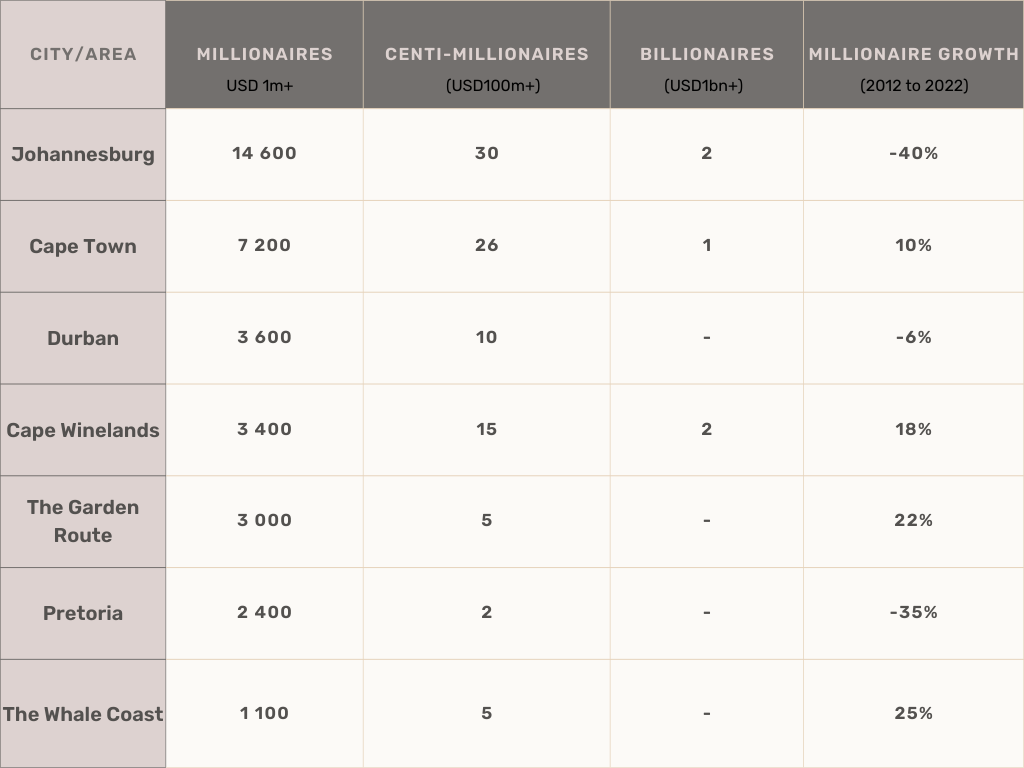 The most expensive suburbs
It comes as no surprise that the top performing areas are all in Cape Town, more specifically on the Atlantic Seaboard. However, the report has shown that square meter prices in certain parts of Hermanus and Plettenberg Bay are beginning to catch up with those in the Mother City.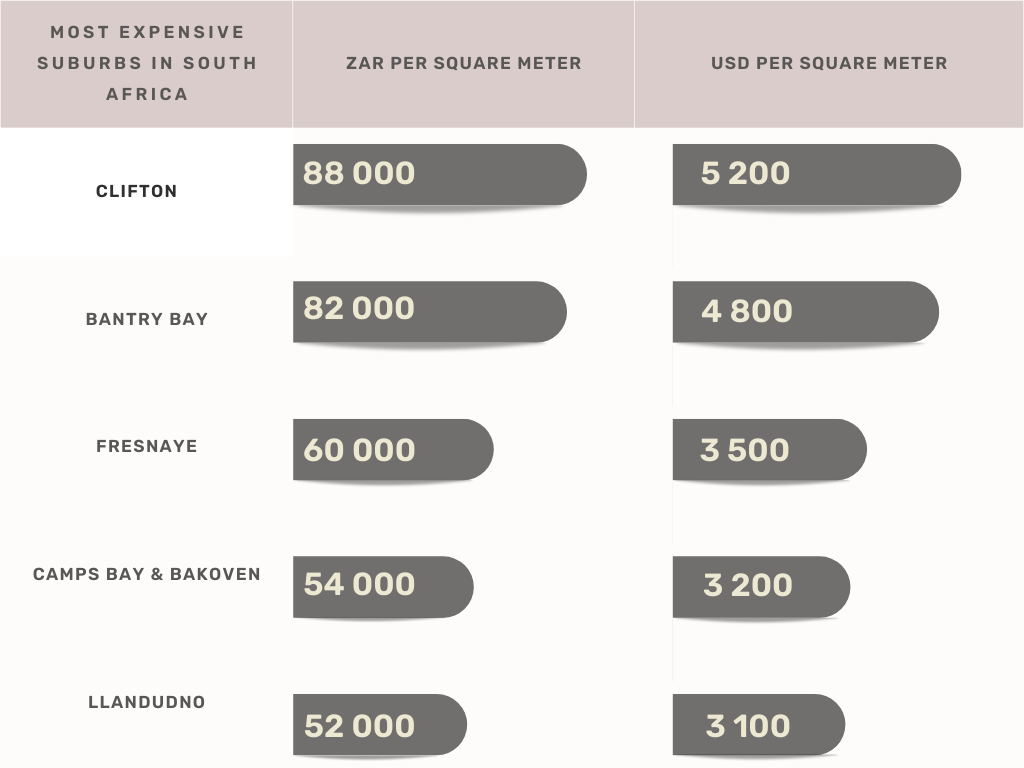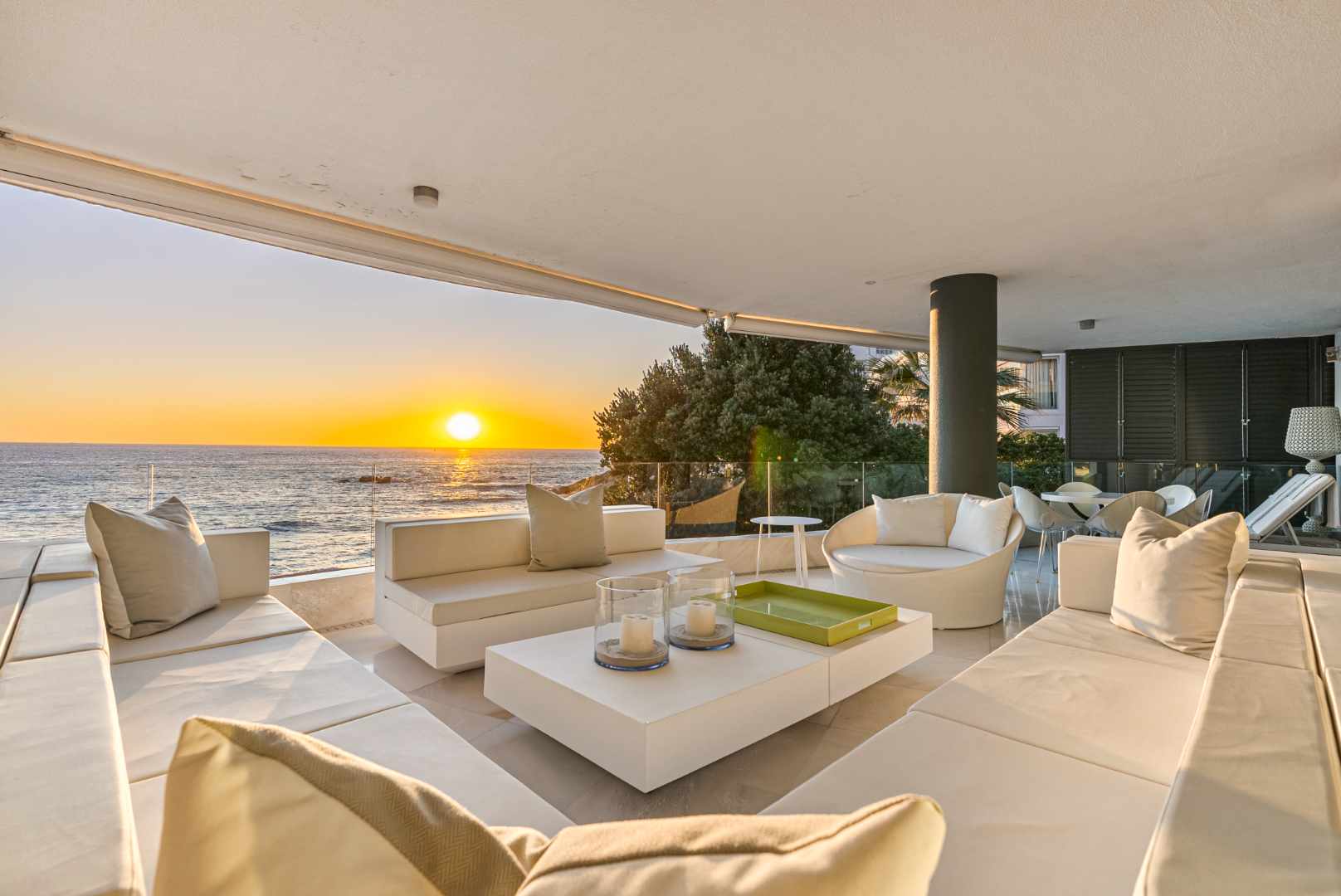 4 bedroom penthouse for sale in Clifton | R85,000,000 | Click here for the full listing details


The most affluent suburbs of Cape Town include Bakoven, Bantry Bay, Bishopscourt, Camps Bay, Clifton, Constantia, Fresnaye, and Llandudno. Slightly further afield, there are also significant numbers of wealthy individuals residing in Somerset West, St. James, and Tokai.

The Cape Winelands is a picturesque region that includes the towns of Paarl, Franschhoek, and Stellenbosch. There are several exclusive lifestyle estates in this area, including Val de Vie, De Zalze, Domaine des Anges, and Winelands Estate. Many of the wine farms in the area are owned by wealthy individuals, who often retire there.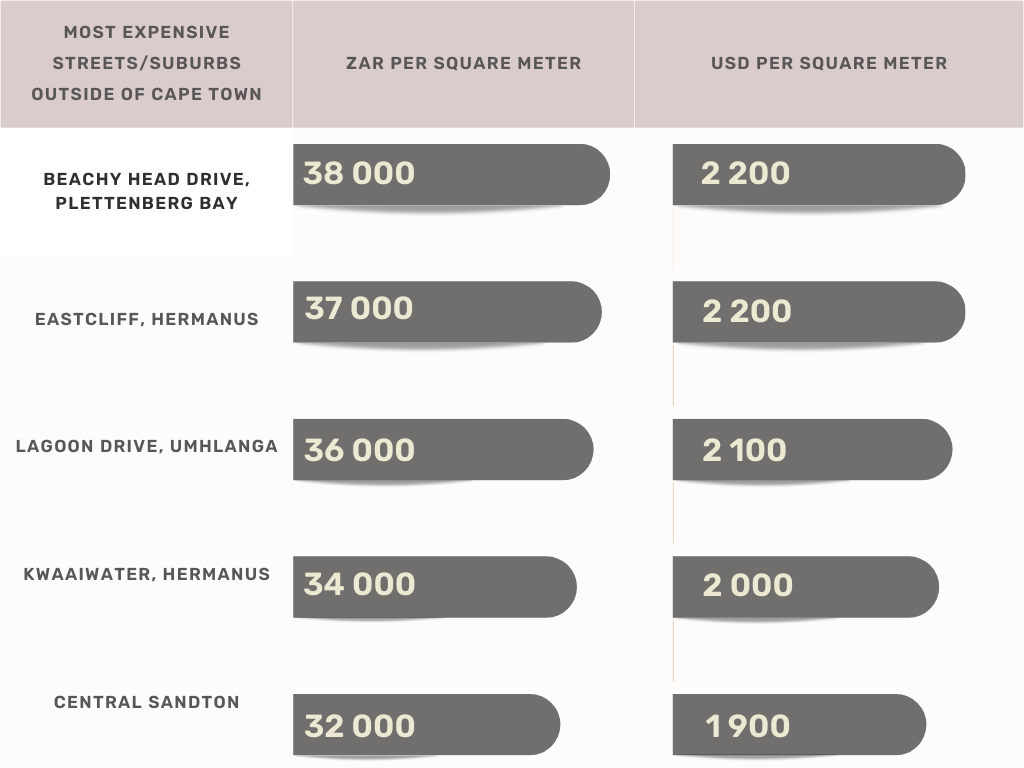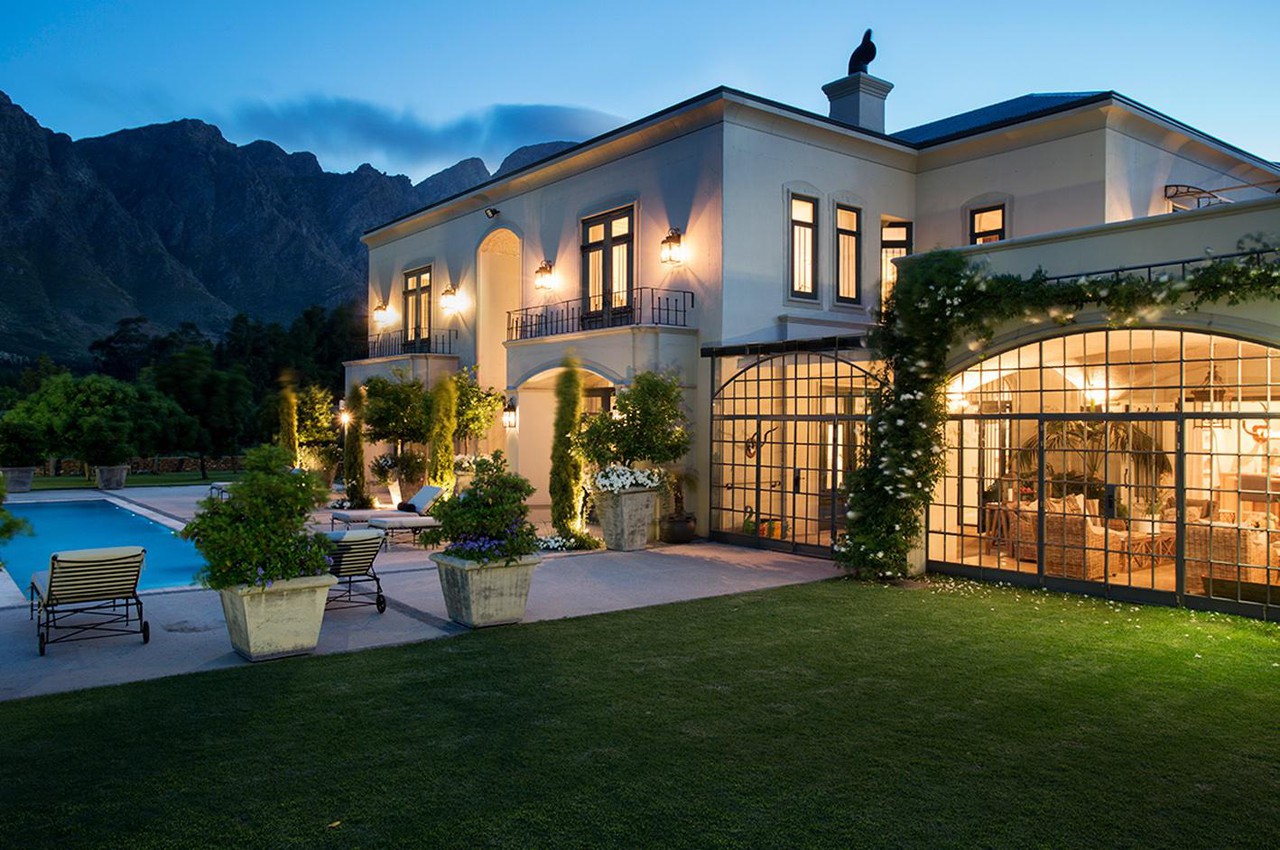 6 bedroom house for sale in Franschhoek | R90,000,000 | Click here for the full listing details
The rise of apartment living
When it comes to price growth, luxury apartments have been the best-performing residential segment in South Africa over the past decade, as many buyers have moved away from houses. Apartments in Hermanus, Plettenberg Bay, and Umhlanga have all performed especially well over this period.
The report notes that possible reasons for this could be running costs, security, and safety, as well as maintenance.
Some of the most popular luxury apartment complexes include:
The Oysters, Umhlanga
V&A Marina Apartments, Waterfront Cape Town
Eventide, Clifton Cape Town
San Michele, Clifton Cape Town
Melrose Arch, Sandton Johannesburg
The Houghton, Houghton Johannesburg
The Bantry, Bantry Bay Cape Town
The Water Club, Mouille Point Cape Town
The Hermanus, Eastcliff Hermanus
De Meermin, Plettenberg Bay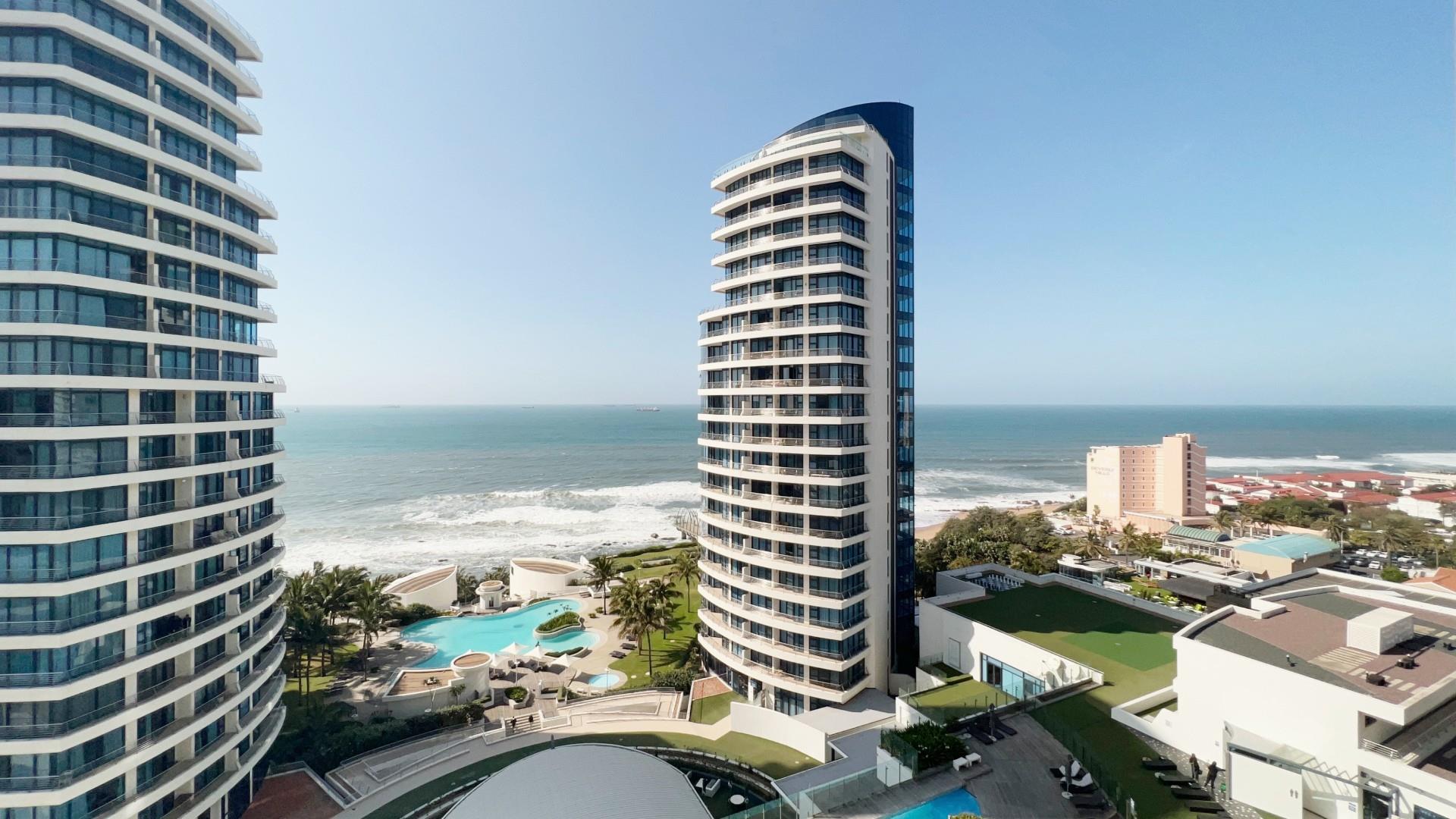 3 bedroom apartment for sale in Umhlanga Rocks | R10,000,000 | Click here for the full listing details
You can compare the richest streets and suburbs for 2022 here