The demand for coastal living has seen a sharp increase ever since the pandemic hit three years ago. Able to work more remotely, buyers continue to seek out a more relaxed, coastal lifestyle. Those who enter these markets before prices truly begin to climb are likely to find themselves enjoying some great returns on their investments.
Chris van der Merwe, Broker/Manager of RE/MAX Coastal, explains that there is an extreme demand for real estate along the Garden Route, from vacant land to high-end luxury homes. "Across all price ranges, we are experiencing a shortage of real estate. The demand outstrips the supply, which in time will, no doubt, affect prices," he notes.
As things stand, there has already been constant growth over the last 5 years; and, according to van der Merwe, following the pandemic, house prices have shown even stronger growth. "We sold a house in Belvidere, Knysna in April 2022 for R7.9m and the same house has just been sold in May 2023 for R8.9m. This kind of growth tends to occur in certain hotspot suburbs that reflect higher growth rates, including Thesen Islands, Pezula Golf Estate, Belvidere, Eastford, Fernwood, and Simola Golf Estate," he explains.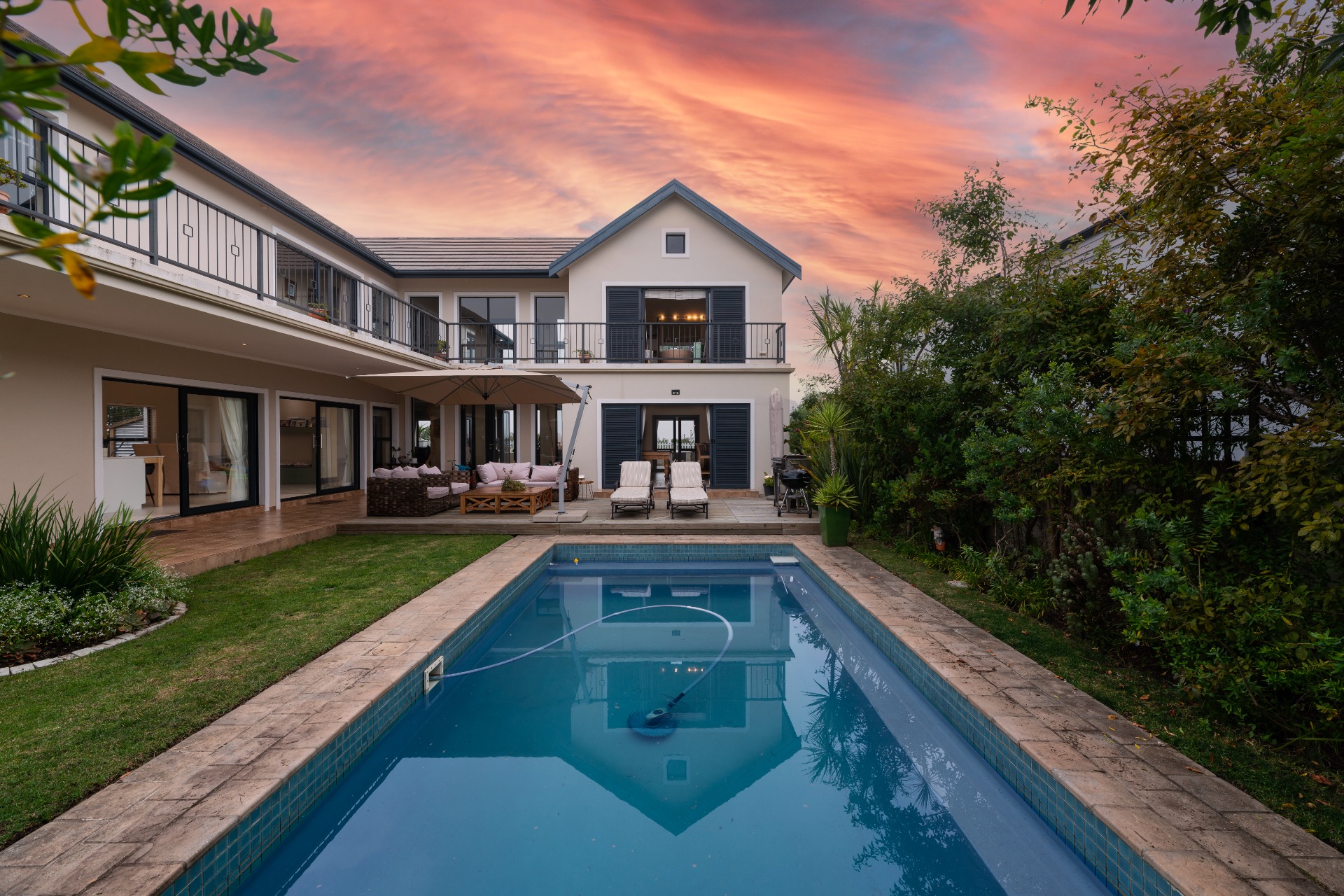 4 bedroom house for sale in Pezula Golf Estate | R8,599,000 | Click here for the full listing details
Investors who are looking to enter these markets early to enjoy greater returns should consider the newly built developments that are popping up in and around these markets. "The Sedge, situated in the heart of the Garden Route in Sedgefield, is a rare opportunity to own a piece of paradise at an affordable price. Prices for the one-bedroom units (starting at 46m²) start at R1,095,995 and the two-bedroom units (roughly 66m²) start at R1,439,995. Rental income for these units is projected to start from R8,500 to R14,500 p/m. These units are also solar powered, which means no loadshedding."
"Another great option is Seahorse, a brand-new development situated in a quiet but central area of Knysna within a short stroll of the popular Knysna Waterfront and Thesen Island. Prices for these units start from R1.75m and range from 40m² to 57m², excluding terraces. To facilitate hassle-free Airbnb income, Perch Short Stays will offer a complete turnkey service on these units for investors, ranging from furnishing and marketing to management and maintenance."
The great thing with these new developments is that buyers will also avoid having to pay transfer duties, which will save a buyer between R30,000 – R60,000 on transfer costs depending at which price point they're purchasing.
"Another benefit of purchasing in one of these developments is that you can purchase now and take occupation at the end of 2024 – you just need to pay a holding deposit of 10% and the balance before registration.

3 bedroom farm for sale in Sedgefield Central | R7,900,000 | Click here for the full listing details
Taking building inflation into consideration, your purchase will already appreciate within 12 to 18 months while construction is underway – meaning your finished home will be worth more than you purchased it for," van der Merwe comments.
These homes also stand to make good rental returns for investors. According to van der Merwe, there is a strong demand from younger professionals and retirees who have scaled down – "so much so that our rental department fills the properties before they can even be advertised. On a long-term lease, the returns are not as profitable as they are in the bigger metros due to the fact that we are a tourist destination. However, short-term letting is extremely profitable in our markets. Letting a 1-bedroom or 2-bedroom apartment close to the Knysna Waterfront can fetch a landlord between R1,200 and R2,600 per night in high season. A typical 4-bedroom house on Thesen Islands could generate between R5,000 to R6,500 per night," he explains.
He also notes that demand in these areas is unlikely to be affected by the interest rate hikes. "As things stand, we have not experienced any downturn in our sales volume due to the interest rate hikes as roughly 80% of our transactions come from cash buyers and the remaining 20% make use of mortgage loans. This is probably because most of our buyers are selling their homes in other provinces and semigrating from Gauteng, EC, KZN, and Cape Town to the Garden Route. We have also seen the return of foreigners to our area after the pandemic, as the exchange rate is extremely favourable for them at the moment. We have recently sold to German, Swiss, and UK buyers."