Vacant Land for sale in Cola Beach
893m² Vacant Land For Sale In Cola Beach
Located up the hill and offering views from the surrounding area, this 893 sqm vacant stand in Cola Beach is now partially cleared and for sale.
Give us a call for more info and come to view. Offers welcome!
Welcome to the pet friendly town with its own doggy beach and offers a variety of eateries for daytime or evening dining. Sedgefield is a small, temperate, tranquil coastal town situated 33km East of George and 24km West of Knysna. It is a well-known retirement and holiday town and also has many aspects to offer people of any age. From the famous weekly farmer's market to full moon midnight walks along a beautiful pristine coastline to Gerickes Point. A Slow Town with spunk!
Property Type
Vacant Land
Email me similiar properties
View similiar properties near this one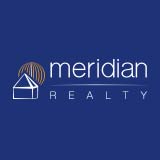 vacant land listed on 14 May 2021