11 ways to stretch your household budget
These days it seems like everyone is looking at ways to stretch their budget just a little more and even more so as a homeowner. Luckily there are a few things you can do to make your budget stretch a little further without having to make radical changes - little changes, when combined, makes for big saving each month.
Here are 11 things you can start doing today to lower your bills, secure better deals, and begin working toward your financial goals.
Lifestyle changes
Cut those multiple subscriptions - if you are looking at an easy way to add some moolah back into the bank then cutting multiple subscriptions to streaming services could be the answer. Do you really need more than one option for television shows and movies? Stick to one service that offers you your favourite shows or sporting events. This goes for memberships you no longer use or that can be replaced - for example, if you are using the gym only for their squash court, find out about cheaper options in the community where there are squash courts. If you haven't gone to the gym in a while and you are not going to do so in the next month, cut it and find other forms of exercise that you like and fit your lifestyle and wallet.
Prepare Your Own Meals – It costs nearly five times more to have a meal delivered than it does to cook it at home. And home cooking doesn't just save money; it's healthier, cuts down on calorie consumption, and can offer a fun activity for families to do together. This goes for preparing packed lunches instead of buying takeaways every day - even buying a pie from the petrol station adds up over time.
Plan your menu in advance – Meal planning is deciding before you shop what you and your family will eat for breakfast, lunch, and dinner. It can help you lower your overall food bill, eliminate waste, and minimize impulse purchases. When possible, buy produce that is in season, and utilize nutrient-rich but inexpensive protein sources like eggs, beans, and canned tuna.
Shop for deals and discounts – Always check store catalogues online and in-store for deals or discounts they might have on essentials. If you spot a good deal on cleaning products or non-perishable items, stock up.
In and around the home
Check on your home insulation – Proper insulation will ensure that your home needs less heating or cooling which turns into lower electricity bills. With news of electricity hikes in the future and cooler months not that far away, now would be a good time to make sure your insulation is still sufficient and in good condition. Also, check all windows and doors for proper seals, heat escaping through the cracks will drive electricity costs up during the winter months.
Use less hot water – After heating and cooling, hot water accounts for the second-largest energy expense in most homes. To cut back, repair any leaks or dripping faucets, install low-flow fixtures, only run your dishwasher when full, and wash clothes in cold water when possible.
Lower your overall water consumption – To decrease your water usage, take shorter showers, and turn off the sink while you brush your teeth and wash your hands. If you don't have a low-flow toilet, retrofit your current one with a toilet tank bank or fill cycle diverter. And irrigate your lawn in the morning or evening to minimize evaporation.
Save electricity around your home – Save electricity by shutting off your computer at night and installing energy-efficient LED light bulbs. You can minimize standby or "vampire" power drain by utilizing power strips and unplugging idle appliances.
Get dirty and plant a garden – You can save even more on produce by growing it yourself. If you have space in your garden, start-up costs are relatively minimal. Gardening can be a rewarding and enjoyable (not to mention delicious) hobby for the whole family. Even container gardening could replace some of your basics like tomatoes, beans, herbs, and spices.
Finances
Pay off small debts first – Take a look at the debts you have and determine which debts you can pay off in a month or two, use the extra money that you have after paying off that debt and push into the next payment to pay it off faster. The quicker you can pay things off the more money you will have in the budget.
Tracking your budget – One of the most effective ways to reduce household expenses is to set a budget—and stick to it. A budget can help you see where your money is going and identify areas where you can cut back. By setting reasonable limits, you'll be able to reach your financial goals faster.
More Market & Opinion articles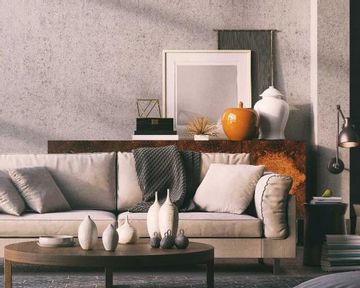 Market & Opinion
Selling? Here's how to stage your home
06 Dec 2023
For many, selling their home means starting a new and exciting chapter in their lives. While preparing for this next chapter, it is important to prepare the current home for listing to ensure that it stands out from the crowd while on the market.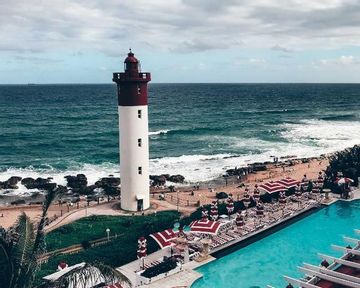 Market & Opinion
Affluent home buyers buoy the residential property market in areas north of Durban
05 Dec 2023
Accessibility to schools, beaches, shopping, and other amenities, as well as proximity to King Shaka International Airport, has seen the residential property market in the areas north of Durban flourish over the past decade.