The commercial property leasing industry is set for a shakeup. For the first time in South Africa, tenants will have the ability to bid for prime office space via AuctionInc's online auction platform.
A derivative of this concept was recently successfully used in the United States and Europe to fill large vacancies in prominent office buildings.
The need for a new way of concluding leasing transactions in a stubborn leasing environment served as the catalyst for this innovative concept locally.
The South African leasing market finds itself in a difficult position due to an oversupply of office space and flagging demand from potential tenants. As noted in Rode's office market survey, the decentralised vacancy rate for A- and B-grade office space combined rose to 14,8% in the fourth quarter, pushing the average for 2020 to 13,9%: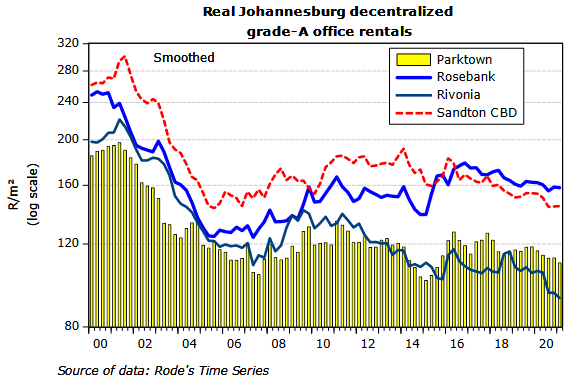 The Covid-19 pandemic exacerbated the decline in demand for office space as tenants opted to work remotely. On a positive note, more businesses are looking to return to an office setting as lockdown restrictions ease. Many businesses also find it unrealistic to operate remotely over the long term
The benefits of operating in a physical office environment include an increase in personal interaction, enhanced productivity, and better communication, all of which contribute towards driving the strategic objectives of a business.
Coupled with this recent rise in demand, the introduction of this disruptive leasing methodology may be the silver bullet that landlords have been searching for, believes AuctionInc CEO, Ari Ben.
"The auction industry has reached a high level of maturity and, for the first time, the leasing industry stands to benefit as a result. It is my view that online lease auctions will become the standard method for landlords and tenants to transact in the near future."
The office lease auction aims to simplify the way in which tenants and landlords interact through the combination of technology and the age-old method of auction. Benefits of auctions include increased exposure and focus on the asset, a transparent method of transacting, and an efficient method of benchmarking value.
The online auction process enables tenants to submit a bid at a price that they are comfortable with via an easy-to-use app, which should drive activity and accelerate the leasing process. The entire process is condensed into a shorter time frame, compared to the traditional method of negotiating a lease agreement, which can often take months to conclude.
AuctionInc will host its inaugural office lease auction on behalf of Redefine Properties from 8 to 12 November.
Over 10,000m² of prime office space situated across eight prime office parks in Bryanston, Johannesburg will go on auction. The properties are located within close proximity to highways, main arterial routes, shopping centres, and other key points of interest. The Bryanston node has always been considered a popular destination for companies due to its convenient location and accessibility.